Future Princess Catherine – Charity Chronicles Part III
By Celebrity Short Stories Inc. ©
We recently brought you Kate Middleton's Charity Chronicles – Part I – which was a review of the charities Kate Middleton participated in prior to her engagement.  Charity Chronicles – Part II was a more in-depth look at the Royal Wedding Charity Gift Fund.  And now Part III is the chronicling of Kate Middleton's charity appearances after the engagement.  (Click here for all our charity-news about Kate Middleton.)
Let's take a look at Kate Middleton's charity activity since the engagement:
Of greatest significance was the actual engagement interview of Kate Middleton and Prince William (see below) which was a virtual windfall for charities such as Help for Heroes, Centrepoint (a charity providing help for the homeless) and Tusk Trust (a charity for wildlife conservation).  The funding came primarily from non-commonwealth countries that paid 1,500 GBP per minute for footage of the interview.
In addition to the above charities, Kate Middleton attended a Christmas reception with Prince William for the Teen Cancer Trustcharity in December 2010.  The charity event raised 35,000 GBP and the funds were directed to the Addenbrooke's Hospital in Cambridge for a special cancer unit for young people between the ages of 13 and 24.
Also in December 2010, Kate Middleton attended and helped at a Christmas Carol charity concert held at St. Luke's Church in Chelsey.  The event raised funds for the Henry von Straubenzee Memorial Fund, for which Prince William and Prince Harry are Patrons.  Kate was seen helping at the charity event – lighting candles prior to the concert and helping clean up afterwards.
In February 2011, Prince William and Kate Middleton attended a naming ceremony as guests of honor.  The Royal National Lifeboat Institutionis an independent charity that funds the construction and placement of lifeboats throughout Great Britain to save lives at sea. The naming ceremony was for a lifeboat called Atlantic 85 Lifeboat.  It was held at Trearddur Bay Lifeboat Station in Anglesey, Wales.
Perhaps future Princess Catherine will choose one or more of these charities to work with when she takes on her royal duties.
Which charities do you think would be most fitting for future Princess Catherine?
If you wish to read more about Kate Middleton's charity work and interests, click here. 
Celebrity Short Stories publishes charity-focused celebrity news and biographies as well short stories inspired by the quotes and actions of celebrities.  We also donate to the charities that celebrities support and love.  We most recently donated to the Red Cross for Japan relief and we plan to donate to the Royal Wedding Charity Fund. 
Click here for our latest celebrity-charity news.
Check out Prince William and Kate Middleton's interview if you haven't seen it already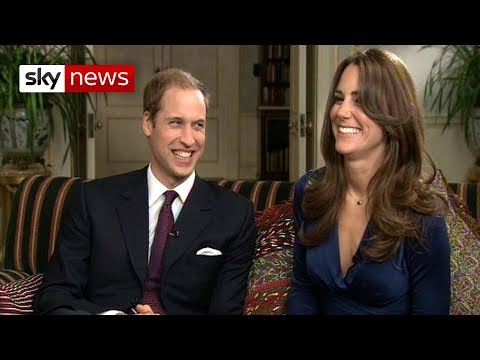 Neither Celebrity Short Stories Inc. nor celebrityshortstories.com are partnered or affiliated with any charities named on this website or the chosen Charity of the Month.  These charities have played no role in creating the content contained on this website and the views, opinions, expressions or ideas on this website do not represent those of the Charities, their staff, affiliates or partners.  The views expressed on celebrityshortstories.com are those of the authors alone.  If you visit the charities named on this website and donate to their charity, Celebrity Short Stories Inc. will not receive any portion of the money that you donate.
Related Posts: